Rouge Pur Couture The Slim Sheer Matte
Matte Lipstick - Sheer Lightweight Matte Colour - Buildable Coverage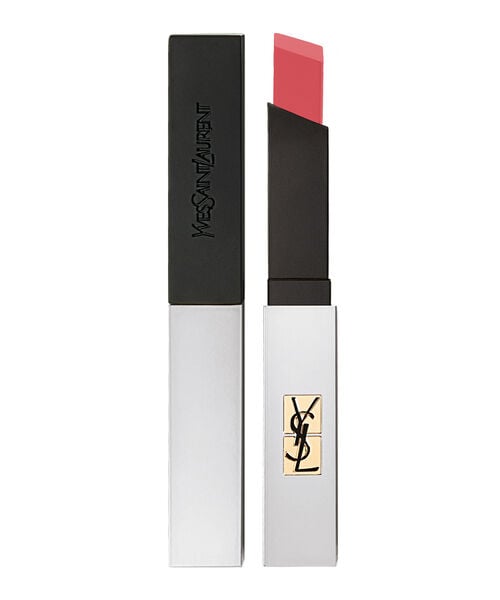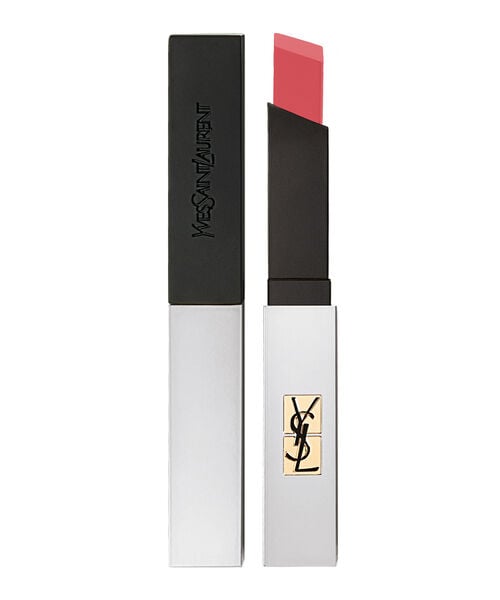 Rouge Pur Couture The Slim Sheer Matte
Matte Lipstick - Sheer Lightweight Matte Colour - Buildable Coverage
Description & Benefits
Light, sensual, yet audacious. A light veil of colour to enhance the natural beauty of your lips.

BENEFITS
Dress your lips in sheer matte colour. Its lightweight and buildable coverage creates the ultimate understated look.

Soft-touch feel. All day comfort. With its unique square bullet design for a neat and precise application.

RESULTS / FINISH / EFFECT
Sheer matte finish. Couture colour. Buildable coverage.

KEYWORDS
make-up, beauty , red , lips , couture , matte ,lightweight, colours , lipstick , buildable coverage
How To Apply
1. For an ideal application, twist the lipstick up by no more than 4mm.

2. Start at the center of the upper lop, use the tip of the bullet to shape the cupid's bow and work towards the lip corners.

3. Use the edges of the bullet to outline the lower lip, start from the corners of the lip and work towards the center.

4. Use the flat top of the bullet to fill in the center of the lower lip by working it back and forth to complete the application.

For more intensity, add more layers of lipstick.

For a blotted lip effect, apply the colour at the centre of the lips only.