ROUGE SUR MESURE CUSTOM LIP COLOR CREATOR
DESIGN YOUR OWN LIP SHADES.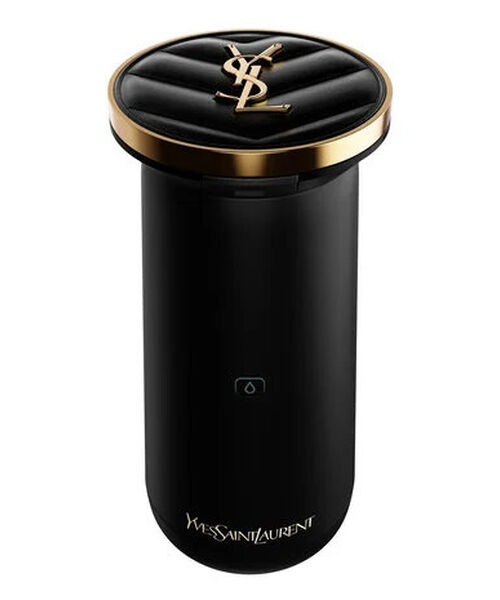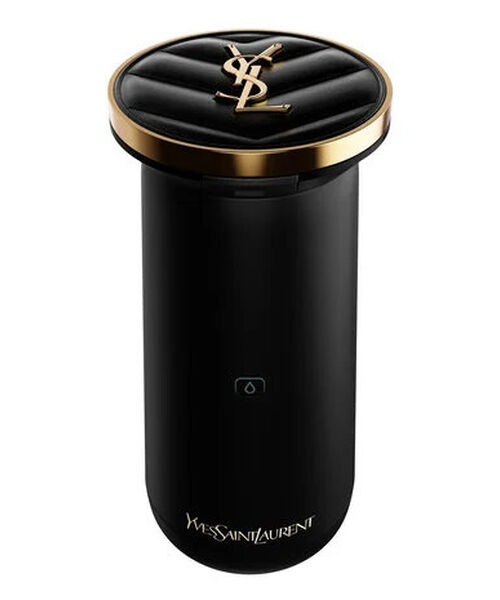 ROUGE SUR MESURE CUSTOM LIP COLOR CREATOR
DESIGN YOUR OWN LIP SHADES.
Description & Benefits
What it is
1 DEVICE. 4000 LIPSTICK SHADES. YOUR PERSONAL LIP COLOUR CREATOR.
Meet YSL Beauty's lipstick game-changer – the 1st personalised lip colour creator that allows you to create up to 4000 lipstick shades at your fingertips. Introducing YSL Beauty Rouge Sur Mesure, combining our lip colour expertise with the patented technology from Perso. The smart, at-home lip colour creator is our ultimate beauty personalisation tool that blends and dispenses your bespoke lip shade in a creamy, velvet-matte finish.
The device is complete with a luxury on-the-go compact & lip brush, perfect for your handbag so you can top up your bespoke lipstick shade throughout the day. Choose from four colour cartridge sets from YSL Beauty's iconic shade universes of nude, red, orange and pink.
What it does
Simply connect your Rouge Sur Mesure device to the dedicated app to design your perfect shade and bring it to life in seconds. Explore 3 shade match-making features:
• The Shade Palette: Choose a colour family - nude, red, pink or orange - then experiment with different shade variations, from deeper to lighter shades. Try on any shade virtually and once you've found your perfect shade, click to dispense in an instant.
• The Shade Match: The colour recognition technology lets you pick an item to match within a one of the 4 colour families, such as a handbag, dress or photo. Simply scan your chosen item with the app to find the closest match.
• The Shade Stylist: Meet your personal beauty stylist. Take a photo of yourself, place pins over the key areas of your outfit, skin, hair or makeup. The smart technology will generate shade recommendations based on colour harmony rules to create a match and clash shade. Create the perfect lipstick to finish your outfit!
Benefits
• Smart, personalised lipstick creator
• Up to 4000 shades
• 4 colour universes: nude, red, orange & pink
• Creamy, velvet-matte
• On-the-go lip colour
Type
Lip Color Creator
Keywords
Personalization Lip Color Creator Liquid Lipstick Ultra-pigmented Velvet Matte Smart device